PTS maintains company owned straight trucks that are all equipped with lift gates. Our services include local (Atlanta) and Southeast region.
We offer dual-man teams in our trucks and offer extra manpower for necessary situations Pick up and delivery route services are available and customized for each customer's unique needs and desires. In addition, we offer services for multiple deliveries in various locations that are ready at the same time each day.
Logistics Include
Air Freight, Fragile Freight, Special Handling, On Demand, Dock to Dock, Lift Gate Palette Jack Services, and more.
Trucking Details
Up to 10,000lbs, Dock high, Lift gate.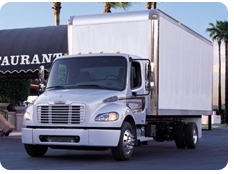 Personnel
Neat, Clean, Polite and Always Professional.
"Your wish is our command"
On Demand Pickup and Delivery. 24 hours a day, 7 days a week, 365 days a year.